Creates Passive Income, Saves Weeks Of Work
And Helps Protect You From "Bad Clients" And Legal Issues


WARNING: If You Want To Start Selling Vidamaze Style Videos To Clients Please Read This Important Message First 
(It Could Save You Weeks Of Work And Thousands Of Dollars!)
Completely DFY Video Agency That Wins
If You Want To Sell
VidAmaze Style Videos To Hungry Clients
Go It Alone, Figure It All Out And Build Your Agency From Scratch
Let Us Build Your Agency For You With Everything You Need To Win More Clients And Turn VidAmaze Into A Legit Six Figure Business You Can Run Part Time From Anywhere In The World!

Selling VidAmaze Style Videos Is Easy Money…
But If You Want To Go Beyond A Few Sales Per Week And
Start A Six Figure Agency Then Here's What You Need To Know:
There's An Easy Way And Hard Way To Make THOUSANDS Per Week With Your Own VidAmaze Agency… 
Your reach out to a client via DM or cold email
​
Client looks you up online and can't see your company anywhere
​
Client asks if you have a website and you say no
​
Client asks to see your portfolio and you don't have one (or you send a few links to your Google Drive which makes you look like an amatuer who's just getting started)
​
Client ghosts you because they don't trust you, so you have to send more cold emails, cold calls and DMs to find more clients
​
Without a website you're missing out on free Google traffic and you can't easily advertise with PPC or Facebook
​
Without a website you're at risk if you ever get deplatformed or if the place you rely on to get clients suddenly goes down the toilet!







We build your website and agency for you
​
Clients see your website in your email signature
​
Clients see your portfolio and are WOWED by the videos!
​
Our ready-made website content brings you free Google traffic that builds trust and wins you clients
​
You use the Agency Upgrade Kit to allow 2 other team members access to VidAmaze to do the videos while you sit back and collect passive income
​
You're protected with contracts so you can avoid angry clients or legal issues!
​
You have an agency that's 99% automated and allows you to scale it to 6 figures without any of the usual stress!







Upgrade To VidAmaze's
DFY Agency Package Today!
When you're offering these exciting new TriggerReel videos to clients, the first thing they're gonna do is as if you have a website. Clients want to see that you are legit and not some fly by night marketer out to make a quick buck off them. That's why your new agency needs a professional website that helps you win trust, get free Google traffic and convert visitors into paying clients!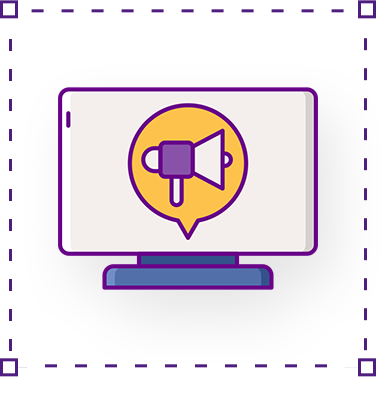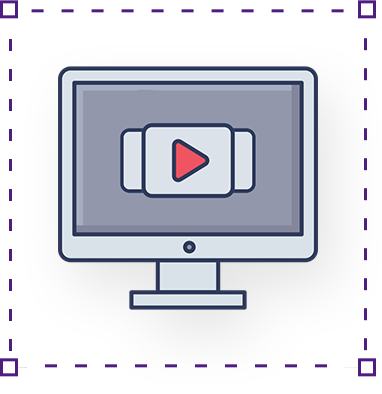 We'll build your client-winning portfolio for you so you don't have to! Your portfolio will win trust and get clients kicking down your door to buy from you.
​
We'll load it full of ready-made Trigger Reel style videos that showcases their power and does the selling for you!  We'll even create the portfolio videos for you too!
We've figured out exactly what types of content will attract dream clients, get ranked in Google and even go viral… and we've created the content for you and will load it into your website so it's ready to get you traffic and clients from day one!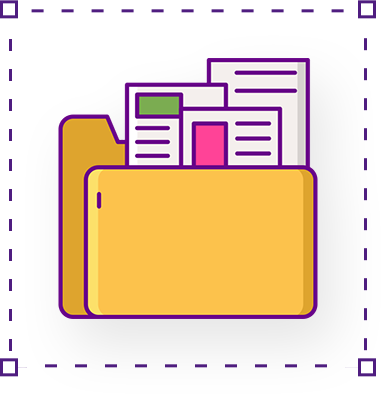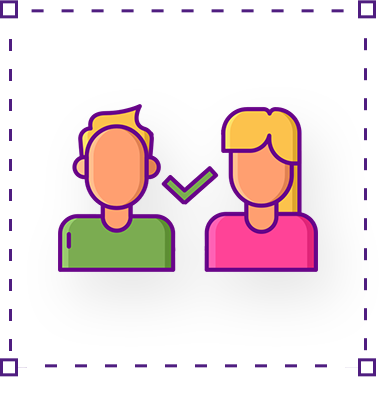 With 2 team member accounts inside your VidAmaze software you can turn your agency into a passive money making machine with your team doing the client work while you sit back and relax!
Stay protected from bad clients, legal issues and projects that go off the rails with ready-made contract templates to cover your back, set expectations and make working with clients a breeze. Don't pay $100's for a legal expert or contract writer, we've done all the work for you!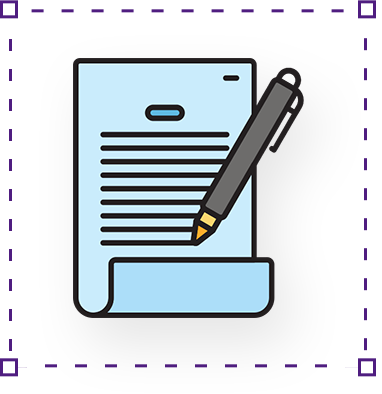 Tap to upgrade and we'll build you an agency that
has everything you need to succeed and all the hard work done for you including…
Ready To Kickstart A REAL Video Agency That
Makes You Game-Changing Income?
If You Want The Fastest, Easiest Pathway To Launching A 6 Figure Video Agency, Then This Is It!
No More Building An Agency Website From Scratch

No More Steep Learning Curves Or Crazy Costs

No More Guessing What Might Work With Your Agency

No More Working Evenings And Weekends Setting Up Your Portfolio Or Creating Website Content

No More Worrying About Clients Making Your Life Difficult

No More Losing Clients And Money Because You Didn't Have A Website And Couldn't Win Their Trust

To Build Your Agency The Hard Way!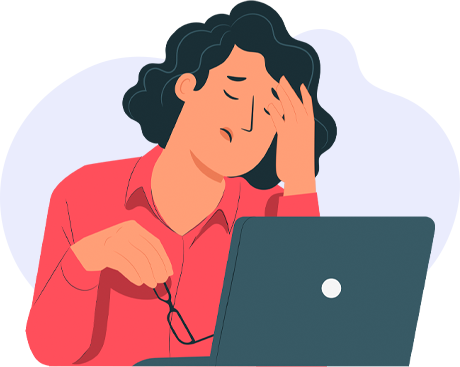 If you outsource your website, content, portfolio building and legal contracts to some freelancer, how much would that cost you?
​
Well, we've already checked… and it's THOUSANDS.
​
A basic website is $100's (if you're happy with some cheap looking template that will probably break on you in a few days.)
​
Some basic content is $100's more (if you want nasty content written by some robot that barely makes any sense.)
​
And building your portfolio, writing up contract templates and fiddling with all the website settings to get your agency live? Well, that's easily another $500…
You Could Be Paying Over $1000 Just To Get Your Agency Set Up…
… not to mention weeks of back and forth trying to find, hire, negotiate and work with freelancers who might not get it right the first time, or even the fifth time!
We'll build you a highly effective video agency that's based on what's working and built by experts who know what it takes to succeed with a video agency!
​
We understand the power of Trigger Reel style videos and exactly how to build an agency for you that brings you traffic and clients all day long!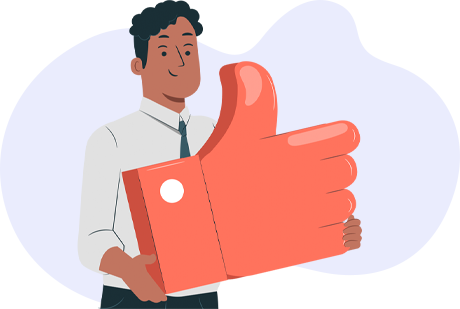 And Let Us Take Care Of Everything…
Upgrade now to save weeks of work and thousands of dollars
and let us build your agency that's ready to bring you clients and put you on the path to a stress-free 6 figure income with your video agency!



This site is not a part of the FaceBook website or FaceBook INC. Additionally, this site is NOT endorsed by FaceBook in ANY WAY. FACEBOOK is a trademark of FaceBook INC.
​
Income Disclaimer: This website and the items it distributes contain business strategies, marketing methods, and other business advice that, regardless of my/our own results and experience, may not produce the same results (or any results) for you. Vidamaze (and its creators) make absolutely no guarantee, expressed or implied, that by following the advice or content available from this website you will make any money or improve current profits, as there are many factors and variables beyond our control which may impact any given business. Primarily, results will depend on the nature of the product or business model, the conditions of the marketplace, the experience of the individual, and situations and elements that are beyond your control. As with any business endeavour, you assume all risk related to investment and money based on your own discretion and at your own potential expense.
Liability Disclaimer: By reading this website or the documents it offers, you assume all risks associated with using the advice given, with a full understanding that you, solely, are responsible for anything that may occur as a result of putting this information into action in any way, and regardless of your interpretation of the advice. You further agree that our company cannot be held responsible in any way for the success or failure of your business as a result of the information provided by our company. It is your responsibility to conduct your own due diligence regarding the safe and successful operation of your business if you intend to apply any of our information in any way to your business operations. In summary, you understand that we make absolutely no guarantees regarding income as a result of applying this information, as well as the fact that you are solely responsible for the results of any action taken on your part as a result of any given information. In addition, for all intents and purposes, you agree that our content is to be considered "for entertainment purposes only". Always seek the advice of a professional when making financial, tax or business decisions.
As a user, you have the potential to build Deals pages and local business directory lists. We do not however guarantee specific results or rewards in any form. If vidamaze does not work as stated we will return your payment - Refunds are always honoured so there are No Risks!
*Please Note: Vidamaze is a software as a service (SaaS). Access is IPN linked to your payment… Refunding will cancel software access and render existing projects in your dash void immediately*
Every effort has been made to accurately represent our product and its potential. Any claims made of actual earnings or examples of actual results can be verified upon request. The testimonials and examples used are exceptional results, don't apply to the average purchaser and are not intended to represent or guarantee that anyone will achieve the same or similar results. Each individual's success depends on his or her background, dedication, desire and motivation. as with any business endeavour, there is an inherent risk of loss of capital and there is no guarantee that you will earn any money. 
​
Copyright 2023 © All rights reserved. Privacy Policy.
​
​
Terms & Conditions     Privacy Policy     Cookie Policy     Disclaimer     Support


With your own agency website, you can enjoy free Google traffic and run ads to your website… without relying on DM & email to reach out to clients every day!

When clients look you up online or ask to see your website, you can show them that you're the real deal with a glowing portfolio that leaves them begging to hire you! No more getting ghosted and constantly chasing more clients to win their business!

Never Worry About Getting Cancelled Or Deplatformed!
We're living in a world where people are getting cancelled and banned from social media, groups, forums and communities for NO REASON and without warning.
Can you afford to take that risk with your video agency? With your own website, you control your business and nobody can take it away from you!

Run Your Video Agency The Easy Way!

With team member access you'll be able to offload daily tasks so you can enjoy a more passive income. And with contracts, you can stay protected from any nasty clients who want to give you a hard time. 

FBQ Track